We will be returning to this device once we get our hands on it, but we couldn't wait to at least mention it: the Gramovox Floating Record Player. I'm not quite sure what the "Floating" means. I'd call it a "Vertical" record player. Conventionally a turntable holds your records horizontally and lets gravity do the work of holding the stylus in the grooves of the record.
Although cosplay has been present for decades within the comics, anime, and sci-fi/fantasy fandoms, social media has played an integral role in the thriving communities of costuming that exist, such as Cosplay.com and the Superhero Costuming Forum. Over the years, the cosplay community has evolved into a creative outlet for many fans to establish and showcase some impressive feats of homemade disguise, craftsmanship, and sartorial superheroics at conventions.
In honor of the caped crusaders of the convention scene, ComicsAlliance has created Best Cosplay Ever (This Week), an ongoing collection of some of the most impeccable, creative, and clever costumes that we've discovered and assembled into a super-showcase of pure fan-devoted talent.
While many of are accustomed to ordering our groceries online, Samsung and Woolworths have taken this to the next level. By incorporating a Woolies app into the Samsung internet-connected Family Hub refrigerator (model SRF670HB), you can now shop for groceries directly from the refrigerator door.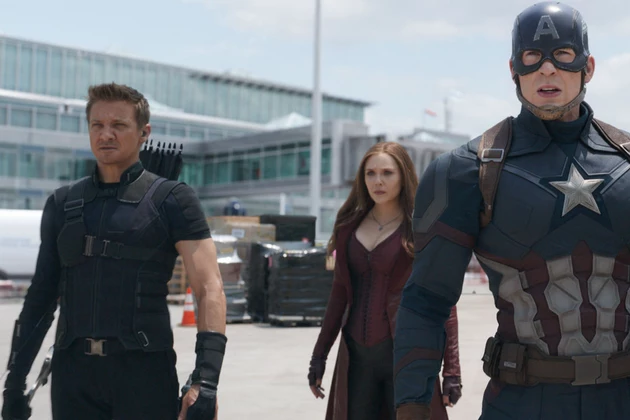 Marvel
While Marvel fans are no-doubt pleased with the critical and box office success of their movies to date, spend enough time in the comic book communities and you do hear people complain that movies like Captain America: The Winter Soldier were not given more consideration for major awards at the end of the year. After all, Marvel has brought in some of the most talented filmmakers and actors in the business to get these movies made; why wouldn't the Academy want to recognize some of the talent on display in these films?
Marvel
Even from the very beginning  —  when director Jon Favreau put his reputation on the line to get Robert Downey, Jr. in the original Iron Man movie  —  the Marvel Cinematic Universe has earned its reputation for finding just the right actors in just the right roles. Sometimes, like in the case of Samuel L. Jackson as Nick Fury, the casting is painfully obvious; sometimes it catches you a little by surprise. Who would have known ten years ago that Chris Evans would become the perfect embodiment of Captain America?