Pokèmon Go has received an update on both iOS and Android and a new feature called 'Appraise' has been added. Appraisals tell you if the Pokèmon you've caught are any good or not. The Appraisals come from your Team Leaders and tell you if a Pokèmon has noteworthy stats, if it's good for battle or attack, whether its stats are good, and if its size is of any significance. To use the Appraisal feature, you must have upgraded the Pokèmon Go app to version 1.5.0 on iOS and 0.35.0 on Android. With that done, here's how to get an appraisal for your Pokèmon and understand what it means.
Getting An Appraisal
Installing TWRP Recovery on a smartphone like the Sony Xperia M4 Aqua leaves people pretty happy nine times out of ten. One of the features that often gets overlooked that is available from a custom recovery image like what Team Win has produced is the chance to take full backups. Usually, there is only one way to make full backups, and that is by installing ADB on a computer and then executing some ADB commands from the command line when the ADB is installed. A custom recovery environment offers what is called an NANDroid Backup, and it is built into just about every custom recovery that is worth installing.
Spotify has been around for quite some time now. As far as music streaming services go, it's one of the bigger names in the market that's been able to hold out against Tidal and even Apple Music. Like any modern-day music service, it lets you create playlists but it falls oddly short when it comes to importing or exporting playlists. Realistically, you aren't going to be able to export a playlist from Spotify to Windows Media Player or iTunes. It's not for a lack of mechanism but more because it's impractical. You might need to export your playlist from one account to another, perhaps when you want to share it with a friend. You might also want to back it up, just in case. At best, you can select and save links to individual tracks in a Spotify playlist in a text file. SpotMyBackup is a free web app that lets you export and import playlists and tracks between two Spotify accounts. It acts as an intermediary responsible for exporting everything to a JSON file, and later importing it. Here's how it works.
Visit SpotMyBackup and sign in to your Spotify account. Allow it access to your data and wait for it to detect how many tracks and playlists you have.
Passwords, whether they're for an online service or for our local Windows account, need to be guarded carefully. A leaked password can often help anyone with malicious intent guess what your other passwords might be. People who use important numbers like their birthdays in their password put themselves at even greater risk. General safety protocol says you shouldn't use the same password for multiple accounts, nor should you write it down anywhere it can be found easily. Many people resort to using password vaults i.e. services like LastPass so they don't have to write passwords down or bother to remember them. For the most part a password vault is a safe and secure way to store passwords unless of course users compromise security by copying passwords to the clipboard. The clipboard is a Windows feature that every single app on your system has access to. There is no way to filter out which apps can and cannot access content on the clipboard. If you've installed a malicious app on your system then copy/pasting passwords to/from your clipboard is a security risk.
When You're Not A Risk
If you know Android operating systems pretty well then you likely already know about this thing called the bootloader. The bootloader menu plays host to a bunch of options that people can choose from, and it is where most Android devices have the choice for getting into the Recovery Mode. Finding this bootloader menu is usually done by pressing the right hardware button combination, and you typically need to start with the device off first before the bootloader mode can be accessed. That is because the bootloader is what boots before the Android operating system and it chooses what to boot into based on what it is told how to think. By default, the bootloader knows to boot the Android operating system unless it has been told to do otherwise. By holding the right hardware button combination when the bootloader is paying attention (before Android boots), we can tell it to boot up the Recovery Mode instead.
In Windows, when you hover your mouse cursor over an open app's Taskbar icon, you can see a thumbnail preview of whatever it is you have open in it. This works great when you have multiple browser windows open. The thumbnail preview tells you what's open in the active tab in that particular window. Microsoft has added a very similar feature to Edge. When you have multiple tabs open in Edge, you can hover your mouse over a tab and see a thumbnail preview of the page you have open. You might find it useful, or you might find it useless. If it's the latter, a simple change to the registry can be made to turn it Off.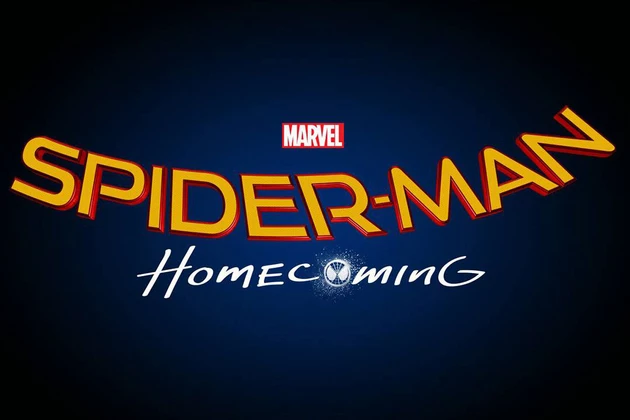 Marvel
Take this with a grain of salt, etc., etc., but a very interesting image popped up online this afternoon which seems to feature a call sheet for Spider-Man: Homecoming. In addition to listing a few characters we already knew about, the rundown apparently reveals some that haven't been reported, including a potential third villain. Possible spoilers ahead!