Search Results for:
catwoman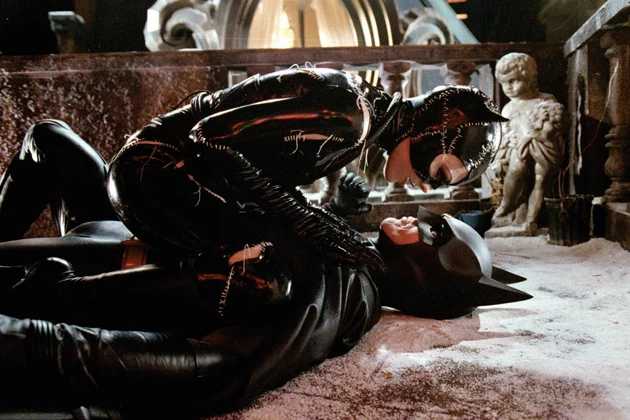 Warner Bros.
For as much as Tim Burton and Christopher Nolan's Batman movies varied wildly in tone and aesthetics, one thing both franchises got right was the character of Catwoman. Michelle Pfeiffer played Selina Kyle in Batman Returns as a demented femme fatale, the true star of Burton's sequel, while Anne Hathaway's high-tech criminal was the perfect updating of the character for Nolan's urban Batnoir. One unhinged and unbroken, the other sleek and urbane, each character stood as the perfect summary of their director's style and vision.
Although cosplay has been present for decades within the comics, anime, and sci-fi/fantasy fandoms, social media has played an integral role in the thriving communities of costuming that exist, such as Cosplay.com and the Superhero Costuming Forum. Over the years, the cosplay community has evolved into a creative outlet for many fans to establish and showcase some impressive feats of homemade disguise, craftsmanship, and sartorial superheroics at conventions. In honor of the caped crusaders of the convention scene, ComicsAlliance has created Best Cosplay Ever (This Week), an ongoing collection of some of the most impeccable, creative, and clever costumes that we've discovered and assembled into a super-showcase of pure fan-devoted talent.
The Comic-Con 2014 season of big announcements is definitely upon us, and today, DC Comics has two that are very interesting. The first is that Catwoman is getting a new creative team in the form of novelist Genevieve Valentine and Five Ghosts artist Garry Brown, tying into the big shakeups coming to Gotham from the pages of Batman Eternal.
As for the previous writer of Catwoman, Ann Nocenti, she'll be joined by artist Trevor McCarthy (Batwoman, Nightwing) in a new title, relaunching Jack Kirby's Klarion the Witch Boy for the New 52, with a focus on using magic as a metaphor for technology.
What do we have here? Meow! This Batman 1966 TV Series Catwoman 1:8 Scale Model Kit features Julie Newmar as Catwoman.
Selina Kyle gets a biker-babe makeover with the Gotham City Garage Catwoman Statue, offering a unique look for Batman's sometimes-friend/sometimes-foe.
As the Batman Legacy First Appearance Catwoman Action Figure shows, Selina Kyle was a bit more colorful when she first appeared in the pages of the Batman comic books.
Take the action from the movie to the dinner table with these awesome Batman and Catwoman Salt and Pepper Shakers.